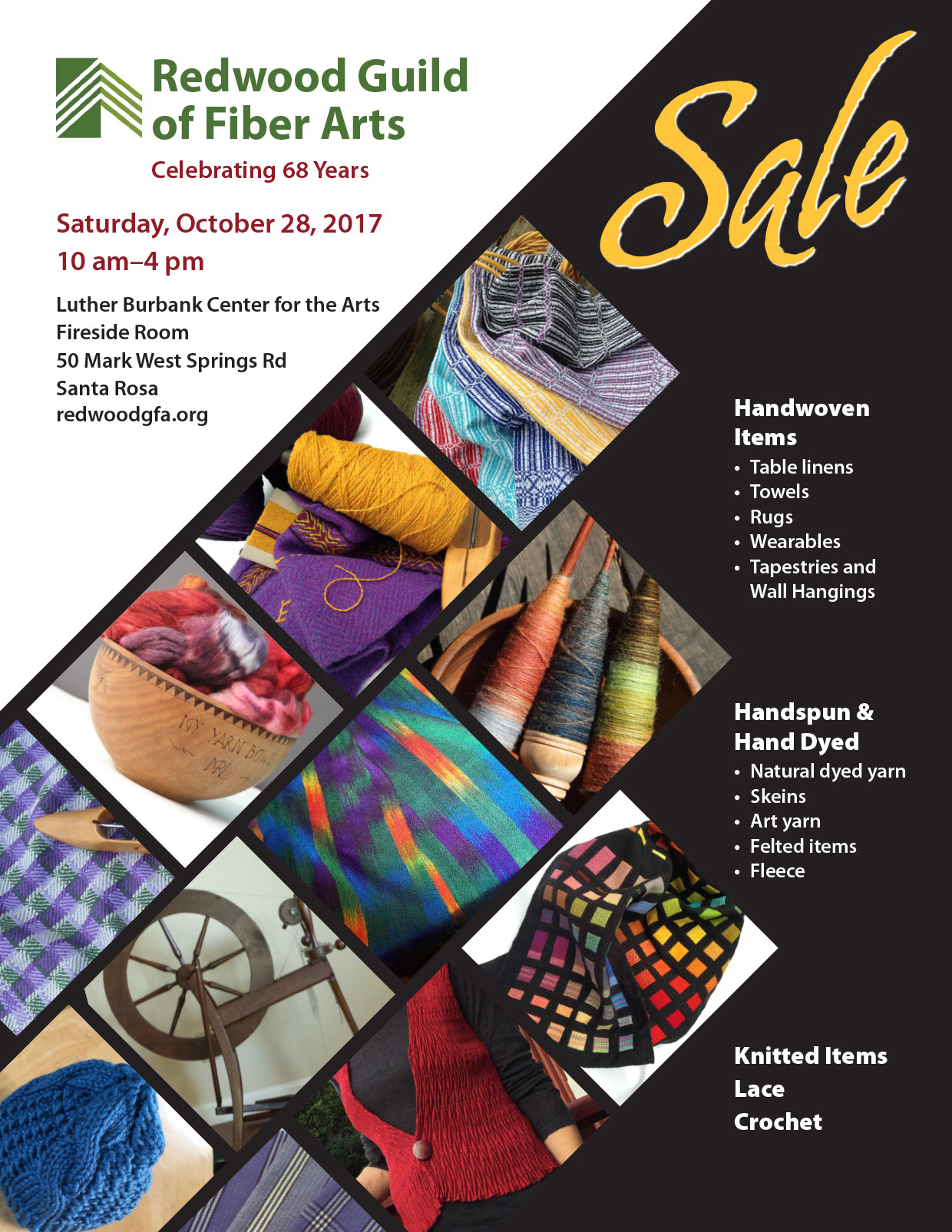 Fiber Guild Celebrates 68 Years
The Redwood Guild of Fiber Arts is celebrating its 68th year with a unique fall event at the Luther Burbank Center for the Arts in Santa Rosa. A pop up store will appear for one day only on Saturday, October 28, 2017 from 10 am to 4 pm in the Fireside Room.
Fine handwoven goods, handspun yarns, fleece, hand knit items and felted creations will be on display and for sale. These heirloom quality items are the "harvest" of dozens of local fiber artists from Lake, Sonoma, and Marin counties. Demonstrations of weaving on hand operated looms, spinning yarn from fleece, and knitting will be given throughout the day.
In addition to the ancient fibers of silk, wool and cotton, many of the creations are made with contemporary plant-based fibers such as bamboo and tencel. The old techniques of spinning, weaving and knitting have been applied to contemporary designs for table linens, towels rugs, tapestries, wall hangings, scarves as well as a wide variety of other fiber art and unique creations.
Forms & Flyer for the 2017 Sale
Click on the links below to download.
Entry Form 2017 – Please download this excel spreadsheet, fill it out, and then email it to Arline Zerkel at azerkel@comcast.net and we will copy your entries into the master inventory file.
Sale Policies 2017 – This guide lists the policies for the 2017 sale.
Minimum Prices 2017 – This guide lists minimum prices required for 2017 sale items.
Flyer Guild Sale 2017 – PDF flyer to download and circulate to your contacts