If you would like to post a fiber-related item for sale, please write up a description with the price and your contact information. A good quality photo in jpeg format may be included if desired. Email your description and optional photo to Marilyn at mbordessa@verizon.net. Thanks!
Items listed for sale will be posted for approximately three months unless renewal is requested. Please notify us when your ad should be removed.
---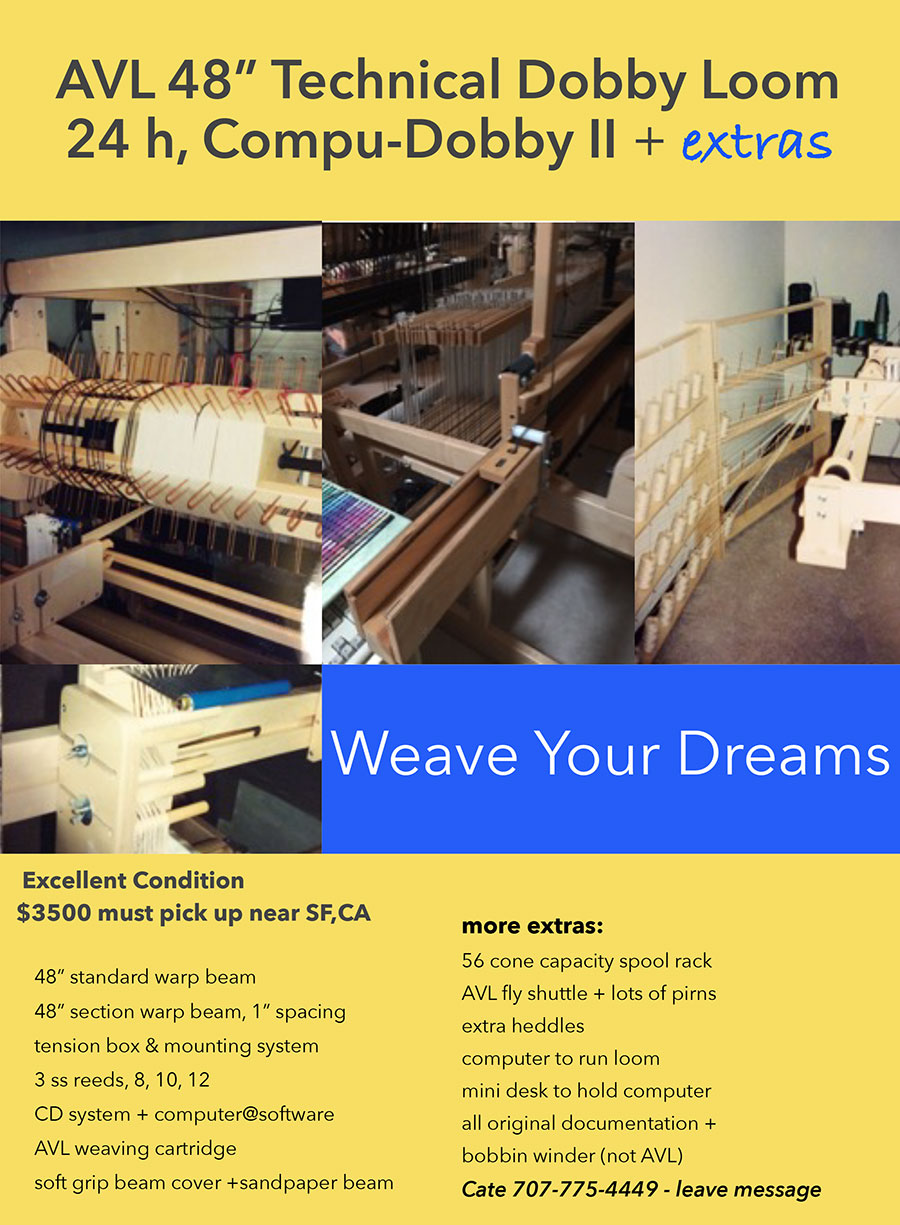 For sale:
AVL 48" Technical Dobby Loom
24 h, Compu-Dobby II + extras
Excellent Condition
$3500, must pick up near SF, CA
48" standard warp beam
48" section warp beam, 1" spacing
tension box & mounting system
3 ss reeds, 8, 10, 12
CD system + computer@software
AVL weaving cartridge
soft grip beam cover +sandpaper beam
more extras:
56 cone capacity spool rack
AVL fly shuttle + lots of pirns
extra heddles
computer to run loom
mini desk to hold computer
all original documentation
bobbin winder (not AVL)
Contact:
Cate 707-775-4449 - leave message
(Posted July, 2018)
---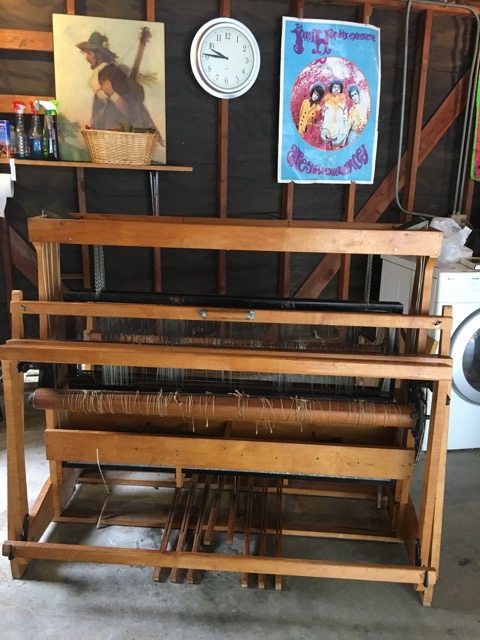 For Sale:
L.W. Macomber AD-A Harness Loom
This is a model B4 6-harness loom with 48" weaving width. The loom was made in 1970. I purchased the loom in 1978, in Berkely, California, from the original owner. Macomber is asking $4,097 for this model. I am asking $2,500.
There is a tad bit of water stains on the wood. Since we moved to Southern California in 1990, I have not been able to use the loom as I once did. The loom has been stored in our garage in Irvine, CA.
Contact:
Susie Adorante
(949) 433-4616
(posted May 7, 2018)
---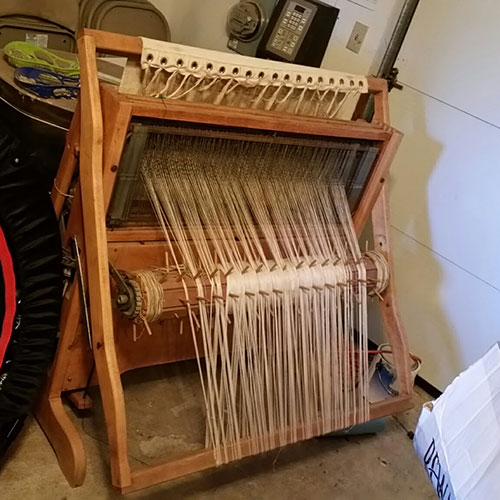 For Sale:
36-inch floor loom with four treadles
In working condition but needs some love.
$200
Susan Evans
suzleeevans@gmail.com
(posted January 9, 2018)
---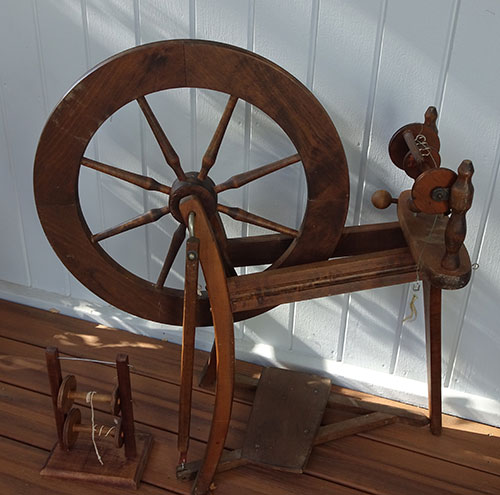 For Sale:
Ashford Wheel with three bobbins: $550 (price when new $785)
Upright Spinning Wheel (Similar to Ashford Kiwi 2): $325 (price when new $450)
All in very good working condition. Wear is seen from loving use.
Contact: Tajali at tajlittman@gmail.com
(posted November 2, 2017)