If you would like to post a fiber-related item for sale, please write up a description with the price and your contact information. A good quality photo in jpeg format may be included if desired. Email your description and optional photo to Betsy at betsyskinner52@gmail.com for the newsletter classifieds, and to Heidi Harris at hello@wcfaschool.com for the website. Thanks!
Items listed for sale will be posted for approximately three months unless renewal is requested. Please notify us when your ad should be removed.
---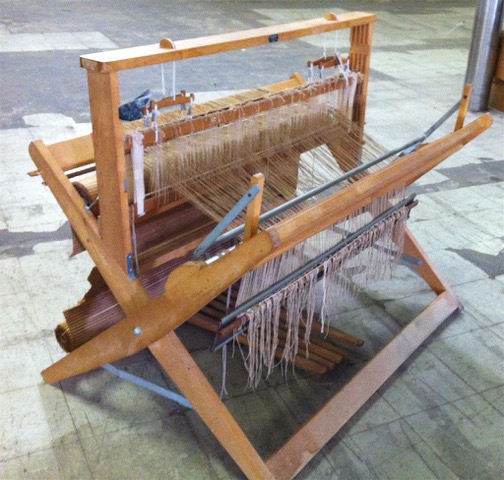 Lillstina 36" Folding Floor Loom
Counterbalance, 4 Harness, 6 Treadle
Includes: string heddles, a few shuttles, lease sticks, reed (10dent), warping board.
$350
Contact: Dianna at 707-590-3554
(posted June 2017)
---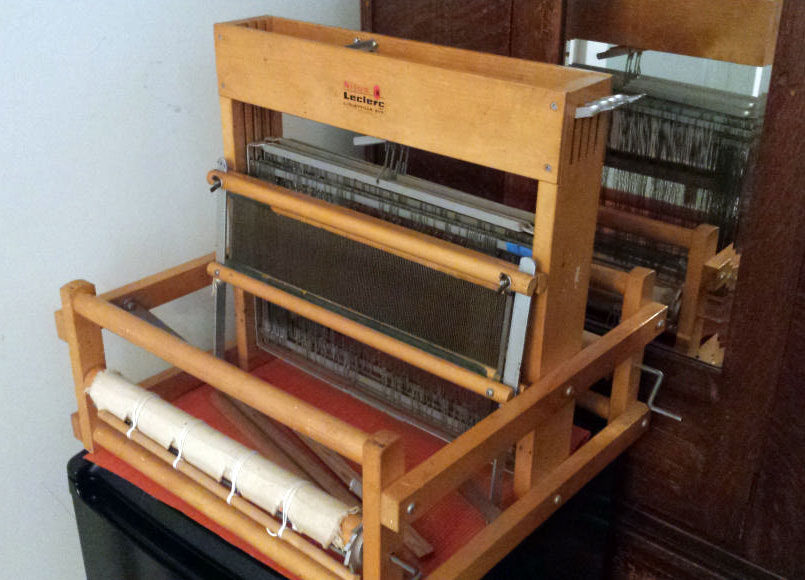 Leclerc Table Loom
I'm moving and have enjoyed weaving with Marta Shannon a few years ago using this gem of a table loom. Great condition and has all the pieces, 4 shaft, 12" dent, 15" Le Clerc table loom.
Asking $250 (new price is $680)
Loads of photos online of similar ones if this doesn't satisfy. Loom currently in SF but I'm happy to arrange a time/meeting place when I'm back up in Petaluma periodically during the transition.
Contact: Susan Topf
p: 707 / 636 - 4436
e: susan@buildyourpeace.com
(posted June 2017)
---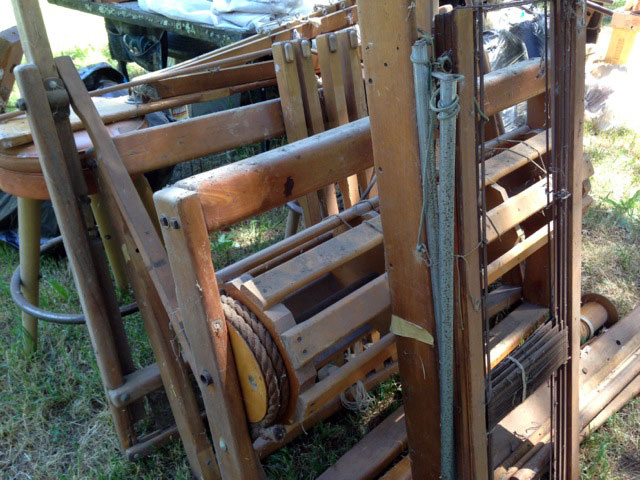 Hand-crafted about 40 years ago: 48-inch 4 harness maple floor loom with 6 treadles
I purchased this loom about 35 years ago from an artisan in Los Angeles for my wife's birthday. He had lovingly hand-crafted it for his own wife who was a lifelong weaver. The loom is currently disassembled and has been in storage. Wood is in good shape but needs cleaning; the heddles are rusted but can easily be replaced. I am asking $500 OBO.
Contact Tom Silberkleit at tsilber@napanet.net
(posted May 2017)
---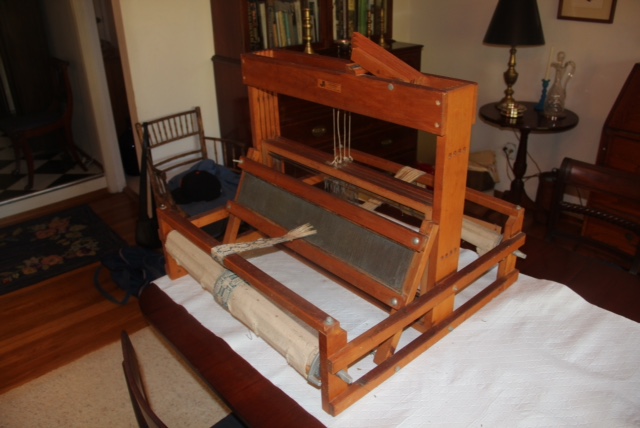 I would like to sell my JMade four harness, 24" table loom. I have had it for about 40 years and haven't used it for 30. It is in very good condition. I would like $275.00 for it.
Lisle Lee
707-762-7177
(posted May 2017)
---
Gilmore 40-inch 8 harness maple floor loom, in excellent condition.
I am asking $2000 for it. I also have a Gilmore bench for $150. (New, the loom costs $3,371 and the bench $387.)
Information on the manufacturer's website: http://www.gilmorelooms.com/MapleFloor.html
Contact Del Raby at delbert@sonic.net
(posted April 2017)