The purpose of the Redwood Guild of Fiber Arts is to encourage the art and enjoyment of fiber crafts.
---
GUILD MEETINGS
All Guild meetings are held the first Wednesday of each month (except June, July and August) at 9:30 am for socializing, and 10:00 am for the meeting. Location: Luther Burbank Art and Garden Center at 2050 Yulupa Avenue in Santa Rosa.
Guild Meeting: Wednesday, January 4, 2017
January 4, 2017: Makers Fair!  Mini Workshops by Members at the Guild meeting.  The program will be a Makers Fair with free mini workshops by some of our talented members. They will start after the business meeting and continue until 2:00. Bring a bag lunch and plan to stay for the fun.
The Makers Fair will have many wonderful choices but there's always room for one more workshop. Contact Pam Brown (pambrown2014@comcast.net) if you want to offer a mini workshop or if you have questions. We will be taking sign-ups at the December meeting.
---
MEMBERSHIP
Membership benefits include subscription to the Sett & Spin newsletter, priority consideration and member price for our Guild programs and workshops, membership in and member fees for CNCH (Conference of Northern California Handweavers), discounts for Interweave publications and local businesses, and the opportunity to meet regularly with fellow fiber enthusiasts, see their work, share ideas, and find inspiration.
To join or renew, please download and fill out this form: rgfa-membership-form-2016-17. (Online enrollment coming soon!)
---
UPCOMING GUILD PROGRAMS
Carin Engen is an award-winning fiber artist who has been using her experimental, playful nature to explore felting and color seriously since 1992. She maintains a studio in Garberville, California, where she produces a line of hand-dyed wool fabric and fiber, as well as her felt art. Carin is also an enthusiastic teacher who encourages innovation in her students' work.
LECTURE:  "My Artfull Felt Journey"
Feb 1 at 10:30am:  Lecture plus a trunk show of beautiful felted items at the Luther Burbank Art & Garden Center, 2050 Yulupa Ave, Santa Rosa.  Non-Guild members welcome.
WORKSHOP: Nuno Felted Cowl
Feb 2 from 10:00-4:00:  Cotati Community Center, Mountain Room, 216 East School St, Cotati, CA
Using silk scarf scraps from thrift stores or from your Grandma's stash of stuff you will never wear, you will make a unique piece of wearable art. Learn Carin's mosaic technique of layering wool fibers between silk fabrics to make a textured soft, wearable cowl. She's bringing new materials, ideas and techniques to try. No more bubble wrap and endless rolling. Even if you've taken one of her wonderful workshops before, you will want to take this one.
Cost for Guild members:  $65 (includes $10 materials fee).  Cost for non-Guild members: $75 (includes $10 materials fee).
Make checks payable to RGFA.  IMPORTANT: To reserve your spot in the workshop, please bring your check or cash to the December 7th Guild meeting.
Questions? Call: Pam Brown, 707-823-4161   pambrown2014@comcast.net
---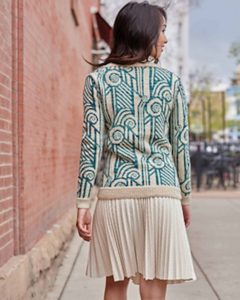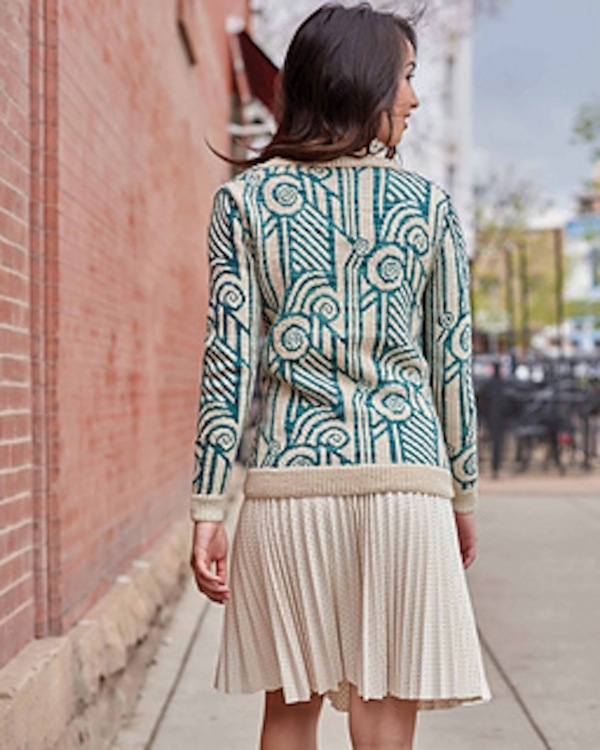 STRANDED KNITTING
Kyle Kunnecke Lecture and Workshop
San Francisco designer, Kyle Kunnecke, has a passion for color work. He puts himself to sleep at night dreaming of new design concepts, collaborations, and outreach projects. Through his fiber workshops he provides inspiration to his students; exploring the skills necessary to continue their personal knitting journeys. His patterns are published in numerous knitting books and magazines, by yarn companies, and under his label Kyle Williams. He leads workshops at national events, including TNNA, TKGA, Vogue Knitting LIVE and the Madrona Fiberarts Winter Retreat.
His first book, Urban Knit Collection: City Inspired Knitting Patterns for the Modern Wardrobe is available through Interweave Press.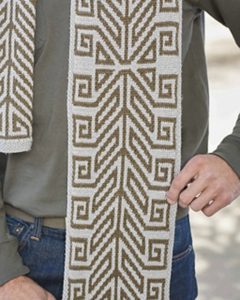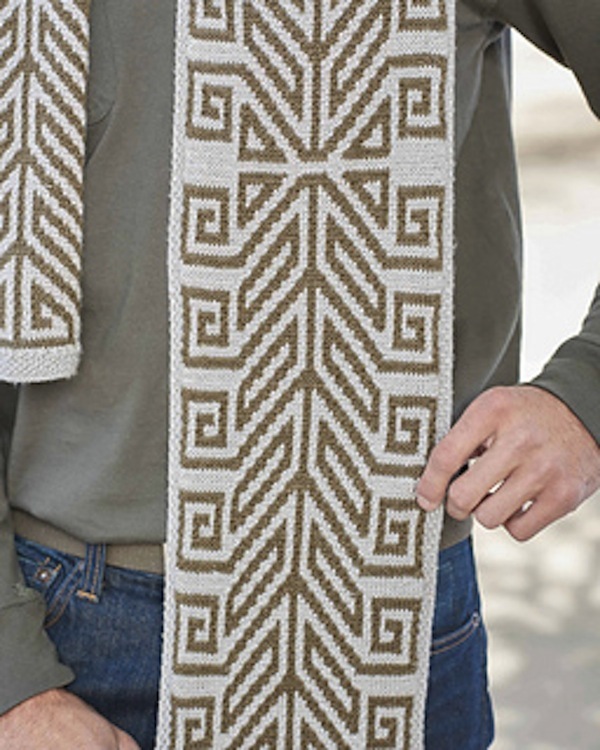 LECTURE:
Inspiration to Completion
March 1, 11:00 am to 12:00 pm
Luther Burbank Garden Center, 2050 Yulupa Avenue, Santa Rosa, CA
Kyle will share both his inspirations and processes for using large scale complex knitting charts. Non Redwood Guild members are welcome to attend this lecture.
WORKSHOP:
Creating and Navigating Complex Stranded Knitting Charts
March 1, 12:30 to 3:30 pm
Luther Burbank Garden Center, 2050 Yulupa Avenue, Santa Rosa, CA
***This is an intermediate level knitting class***
LINDA HARTSHORN is known for unique dyework and lively use of color in her handwoven textiles. With over fifteen years of teaching experience, Linda enjoys leading workshops all over the country. She recently opened Lost Coast Weaving Studio in the mountains of Northern California, where she holds classes and creates her own work. Linda is a two-time winner of the Victor Thomas Jacoby Award.
LECTURE:
Natural Dyes and Hand Woven Textiles
April 5 at 10:30 am  to 12:00 pm
Luther Burbank Garden Center, 2050 Yulupa Avenue, Santa Rosa, CA
Non-Guild members welcome.
WORKSHOP:
Indigo Shibori
Two day workshop on April 6 & 7 from 9:00 am – 4:30 pm
Luther Burbank Garden Center, 2050 Yulupa Avenue, Santa Rosa, CA
Indigo has unique properties that make it ideal for resist dyeing. Shibori is the Japanese art of stitching, tying, binding, and clamping cloth to create resists. Prepare the indigo vat and dye your prepared fabrics. Open them to reveal beautiful dyed patterns! Learn the Japanese shibori techniques of kumo, itajime, and arashi. Use indigo alone for traditional blue and white, or in combination with other natural dyes for wonderful color effects. $25 materials fee. Minimum of 10 participants; maximum of 15 participants.
2-day workshop for Guild members: $ 90 (includes materials fee)
2-day workshop for non-Guild members: $100 (includes materials fee
Cancellation Policy: Refunds will only be made for cancellations if the remaining registration meets the minimum participant requirement for the workshop. Refunds will not be made for workshop costs already incurred at the time of cancellation (such as material fees).
Please contact Terry Leech, tmleech@yahoo.com, for reservations by February 22, 2017