The purpose of the Redwood Guild of Fiber Arts is to encourage the art and enjoyment of fiber crafts.
---
GUILD MEETINGS
All Guild meetings are held the first Wednesday of each month (except June, July and August) at 9:30 am for socializing, and 10:00 am for the meeting. The next meeting will be on Wednesday, October 5, 2016 at the Luther Burbank Art and Garden Center at 2050 Yulupa Avenue in Santa Rosa. 

---
MEMBERSHIP
Membership benefits include subscription to the Sett & Spin newsletter, priority consideration and member price for our Guild programs and workshops, membership in and member fees for CNCH (Conference of Northern California Handweavers), discounts for Interweave publications and local businesses, and the opportunity to meet regularly with fellow fiber enthusiasts, see their work, share ideas, and find inspiration.
To join or renew, please download and fill out this form: rgfa-membership-form-2016-17. (Online enrollment coming soon!)
---
UPCOMING GUILD PROGRAMS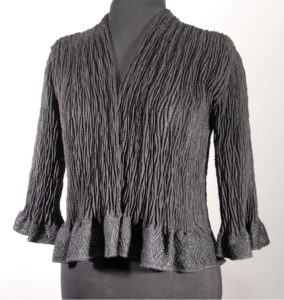 Wednesday, October 5, 10:30 am:
"Cone to Clothing, One Weaver's Journey" by Dianne Totten, at the Luther Burbank Art & Garden Center, 2050 Yulupa Ave, Santa Rosa.
Non-guild members are welcome to attend this lecture.
Dianne Totten will also teach a 2-day workshop
on October 6 & 7: "Crimp and Create"
at Cotati Community Center, 216 East School Street, Cotati.
Download a PDF flyer for more information: dianne-totten
---
Saturday, October 29, 10 am – 5 pm: The annual Fiber Arts Sale at the Luther Burbank Center for the Arts, Fireside Room, 50 Mark West Springs Road, Santa Rosa. More information and forms on our Fiber Arts Sale page.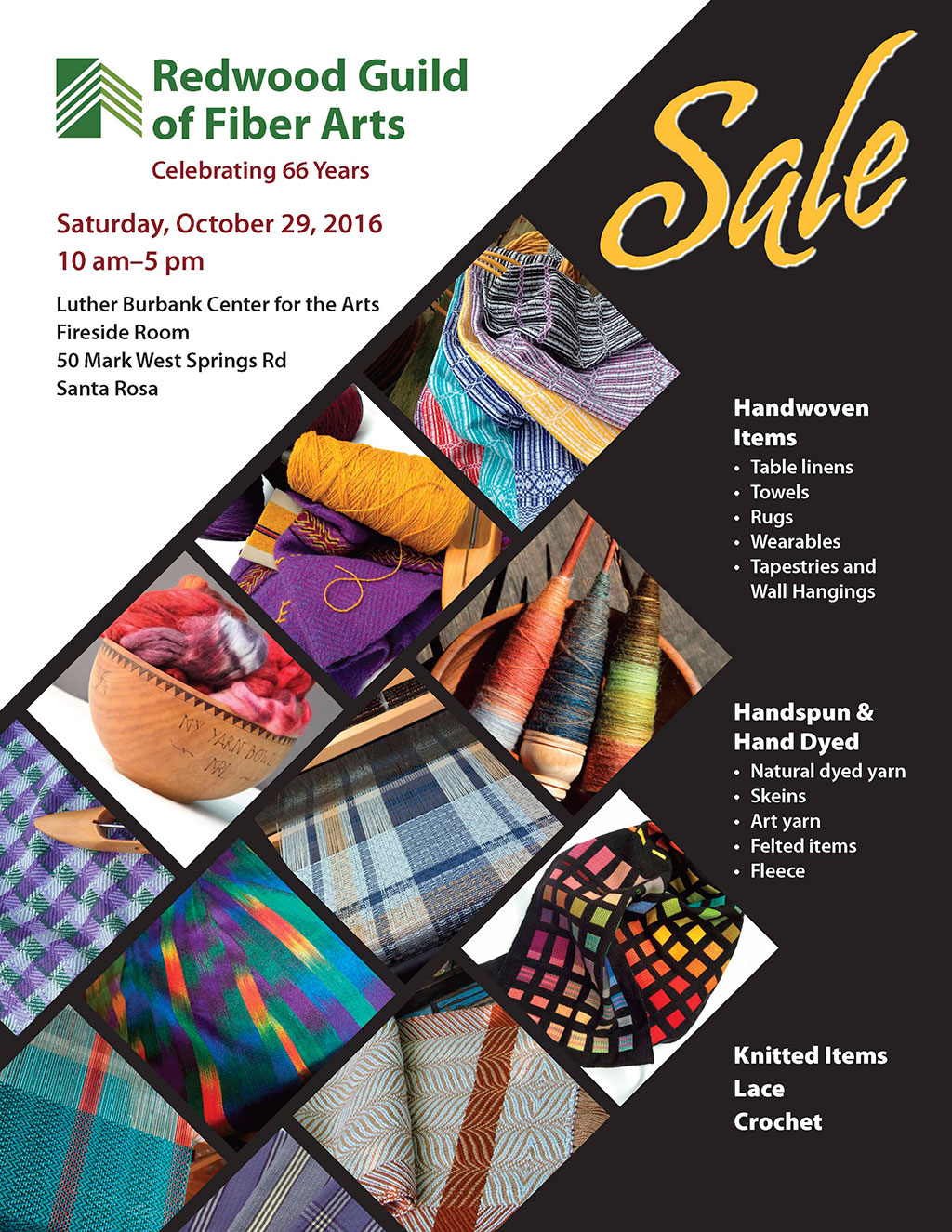 ---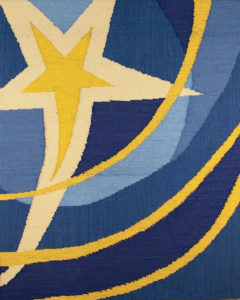 Wednesday, November 2, 11:00 am:
"Theme and Variation" by Nadine Sanders—A lecture on Theo Moorman and the Moorman inlay technique. Luther Burbank Garden Center, 2050 Yulupa Avenue, Santa Rosa, CA.
The program will present a pictorial history of Theo Moorman. Using her own weavings as well as those of Joyce Harter and weavers from around the world, Nadine will demonstrate how this versatile weaving technique can be used to create clothing, rugs, wall hangings and home furnishings. Non-guild members are welcome to attend this lecture.
Nadine Sanders will also teach a 2-day workshop on November 3 & 4, from 9am-5pm at Cast Away & Folk, 100 4th Street, Santa Rosa. This workshop will teach you to create flowing designs allowing you to express your ideas pictorially or abstractly on the surface of your ground fabric. Using two different sizes of warp threads, one thick, one thin, the Moorman technique allows designs to be "painted" on the surface of the ground fabric. (Please note, this is an intermediate workshop. Participant must be able to dress a loom and weave plain weave.)
Download a PDF flyer for more information: nadine-sanders
---