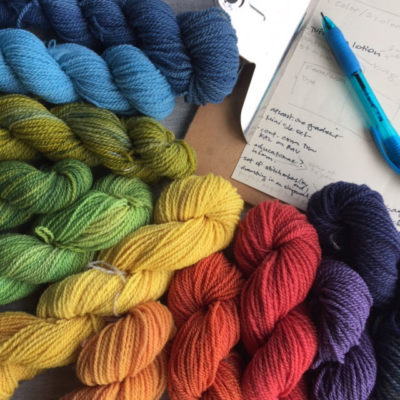 Brooke Sinnes – April 2019
(Prices reflect workshop/materials fee, plus optional memberships)
Brooke Sinnes started Sincere Sheep 15 years ago as a way help to support wool farmers and bring more naturally dyed yarns to the hand knitting marketplace. Sincere Sheep specializes in naturally dyed, domestically sourced and spun yarns that are breed specific and single origin. Brooke regularly teaches natural dye classes at her home studio, yarn shops, and guilds and knitting classes at her LYS in Napa.
Natural Dyeing Workshop
April 6, 2019 Saturday, 10 am to 4 pm
101 Lilienthal Avenue, Napa, CA 94558
More details below (after lecture description)
Fees:
Guild members: $60 tuition, plus $50 materials fee
Non-members: $90 tuition, plus $50 materials fee
Optional membership: $35
Optional family membership: $50
not rated
$

110.00 –

$

160.00
Select options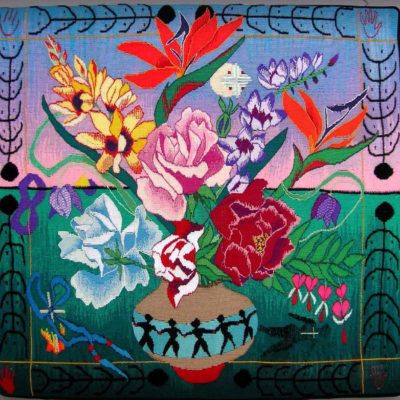 Kathe Todd-Hooker – Feb 2019
(Price reflects fees for workshop, plus two materials fee options.)
Kathe Todd-Hooker of Albany, Oregon, is an award winning tapestry weaver and instructor, dreamer, writer and sometimes historian who writes about tapestry, design, and tapestry technique. Her work consists of small format pieces (less than 15 inches square at 20-22epi). She has degrees in Craft Design from OSAC (BA) and OSU (MAIS). She is a native of the Pacific Northwest and an ardent student of myth and symbolism that often seeps into her tapestry imagery. She has studied Gobelin, Swedish, Navajo, British, Coptic, Middle Eastern, and kesa techniques from which she synthesizes techniques to solve technical and design problems in tapestry. Kathe teaches nationally and internationally and has private students who come to her studio Between & Etc. in Albany, Oregon. She administers two tapestry groups on Facebook and blogs regularly. Visit her website: betweenandetc.com.
3-day workshop: Designing a Tapestry and Making It Happen
February 7-9, 2019, 9:30am to 4pm (Thursday-Saturday)
More details below (after lecture description)
Fees:
Guild members: $172
Non-members: $202
Materials fee: $15 (student's own yarn)
Materials fee: $25 (instructor's warp and weft yarns)
If you are not yet a member and wish to join to receive the member discount, please visit our Membership page.
not rated
$

187.00 –

$

227.00
Select options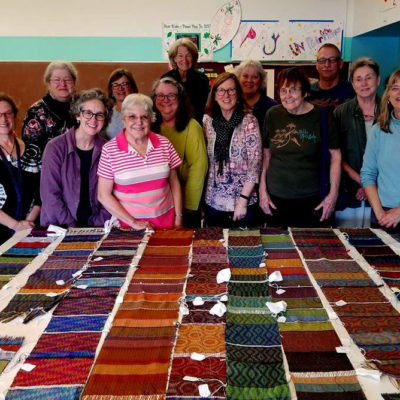 RGFA Membership
Thank you for your interest in the Redwood Guild of Fiber Arts (RGFA).
The RGFA membership year runs September through June. Dues for the membership year are $35 per individual or $50 per family.
After February 28, the dues will be prorated to $17.50 per individual or $25 per family.
not rated
$

35.00 –

$

50.00
Select options