— An Overview of the Business of Art by Alyssum Wier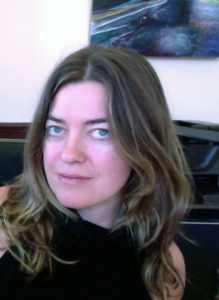 Many artists experience ambivalence around the business side of being an artist. Arts Administrator Alyssum Wier helps artists break through the typical barriers to self-promotion by harnessing the tools of marketing and storytelling in order to craft the life you want through your art.
Program: Lecture at the monthly meeting on October 4th, from 11:00 am to noon. A one-hour lecture on removing barriers to promoting your work will be followed by a workshop in which you will come away with new insight on pricing your work and managing yourself as an artist.
Workshop: Overview of the Business of Art
Wednesday, October 4th, 1:00pm – 4:00pm
Luther Burbank Art and Garden Center
Cost: $35.00 for guild members; ($45 for non-members after Sept. 8th if space is still available)
Participants: Minimum of 10; maximum of 22
Registration: Deadline for registration is September 8, 2017. Bring your check and register at the September 6th Guild meeting, or register online using the form at right.
Instructor: Alyssum Wier is the executive director of the Arts Council of Mendocino County and teaches Art & Craft Marketing at Mendocino College.
Questions: Contact Jamie Blumenthal at 707-695-4145 or email Musictherapy@msn.com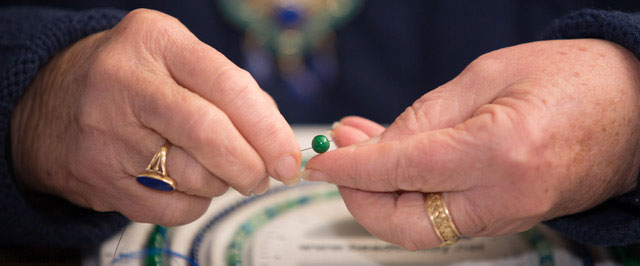 ---
Workshop Registration, Payment, Refund and Cancellation Policy
Registrations for workshops will be accepted in the order received.
Full payment for the workshop must be received within 3 days of registration in order to hold a participant's place.
Refunds will only be made for cancellations if the remaining registration meets the minimum participant requirement for the workshop. (The minimum participation requirement is the number of participants it takes to totally pay for the workshop.)
Refunds will not be made for workshop costs already incurred at the time of cancellation (such as material fees).
If the workshop is cancelled, participants will receive a full refund except for cost already incurred (see #4)
All registration must be made and paid in full at least 5 weeks before the date of the workshop.
If the minimum number of participants have not registered and paid for 5 weeks before the date of the workshop, the workshop shall be cancelled.