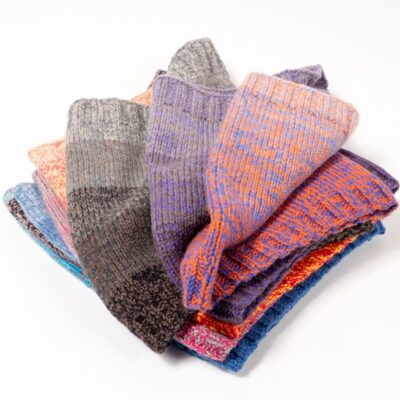 Cecelia Campochiaro – September 2021
Lecture: Use All the Colors: Marls as Colorwork
September 1 at 11:00 a.m. Pacific. during the guild meeting
Non-guild members are welcome
An online presentation via Zoom
Use All the Colors: Marls as Colorwork is a talk about marling and the creation of the book Making Marls. It covers the history of marls, the marled look, using marls as colorwork, and practical tips for multistrand knitting. Be inspired to see how just holding strands together enables you as a hand knitter to make beautiful and interesting pieces.
Read more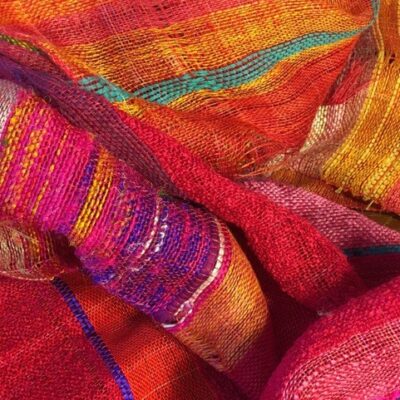 Laura Roveda – October 2021
Lecture: Saori Weaving
October 6, 2021 at 11:00 a.m. Pacific during the guild meeting
Non-guild members are welcome
An online presentation via Zoom
Saori Weaving Learn about the philosophy that accompanies SAORI weaving, which is one of joy, creativity and improvisation.  SAORI philosophy is much more than just a weaving "style".  It endeavors for each person to find the unique expression of their individual creativity and beauty that resides within each and every one of us.  The equipment and accessories that are designed for ease of use and maximum accessibility for all people, regardless of age, ability or previous experience illustrates this.   The objective is joyfulness and freedom.  No need or use for rigid rules or struggle. No rules, no mistakes!
Read more